IT'S OPEN ENROLLMENT TIME. DO YOU HAVE THE ANSWERS YOU NEED?
Clear Health Analytics provides unbiased, data-driven answers to the questions that matter most when selecting a health insurance plan:
What are my premiums?
Can I see my doctor?
Are my prescriptions covered?
WHAT IS THIS REALLY GOING TO COST ME?
When making major purchase decisions, you need to know what you're getting into.  Clear Health Analytics provides easy-to-use information so you can act in your own best interests, to quickly and easily select a health plan that meets your expectations. Everybody wins.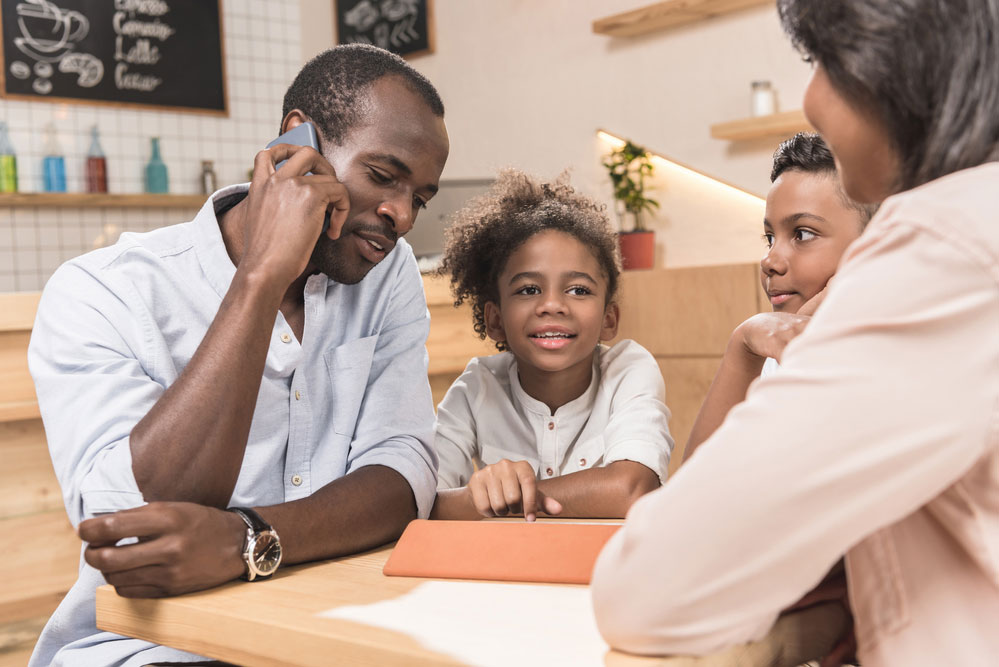 TAKE FOUR DATA POINTS AND CALL ME IN THE MORNING
Just how easy is it to use Daizy? Take it for a test drive in our weekly demo.
CALLING ALL HEALTH PLAN SHOPPERS
With better information, you make better decisions. And you don't have all day to wait for that information.
We get it. Ask Daizy and choose the best-value health plan for you in 1, 2, 3. It's that simple.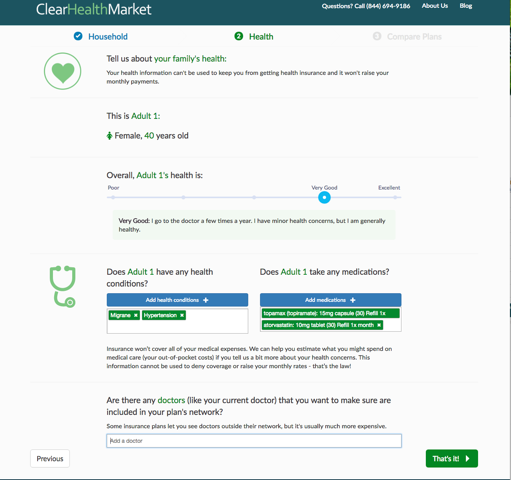 1. Tell us about yourself:
Answer basic demographic information, known or likely health conditions, and preferred doctors and medications,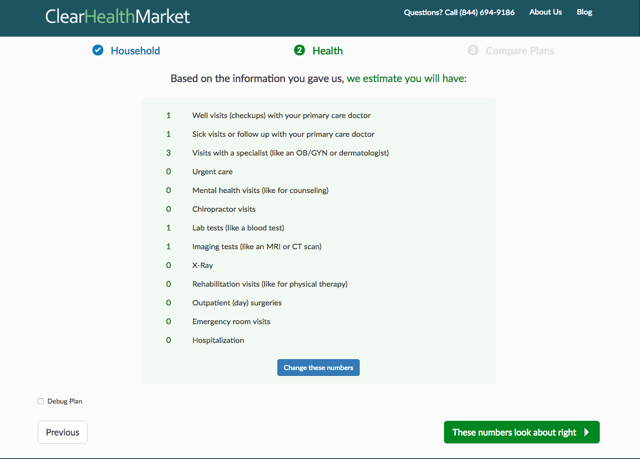 2. Predicted medical usage
Based on those answers, the tool estimates how many medical visits and tests you can expect – which you can adjust.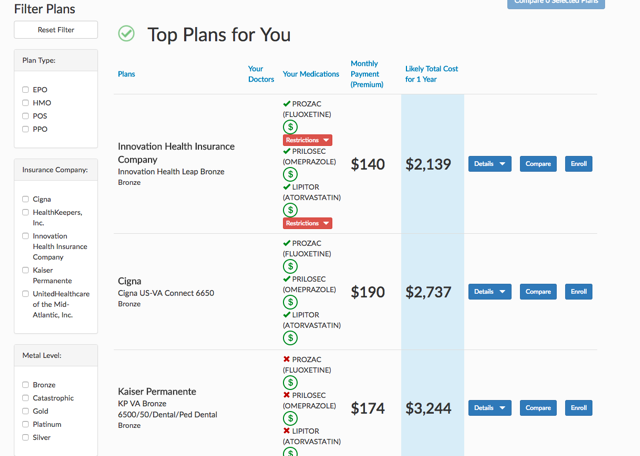 3. Total Cost
Clear, visual representation of the comparative out-of-pocket costs for each plan, including information on preferred doctors and prescriptions.
Total cost is modeled against insurance plan provisions and takes into account deductibles and, where applicable, subsidies and cost-share reductions, HSA tax savings, employer contribution, wellness incentive credits, HRA and more. For those consumers who need expensive medications, Daizy also can look for available co-pay assistance and shows a monthly break-down of how costs will be allocated.
That's all it takes for people to feel confident and secure in their health plan decision.
No more open enrollment panic. Talk with Clear Health Analytics about how we can make clear, confident health plan decisions a reality.
THE CLEAR CHOICE FOR YOUR ORGANIZATION
Health insurance is difficult to understand, but when you're asked for advice, you can do better than
"I can't tell you which plan to choose, but what most people do is …"
Clear Health Analytics makes it easy for you to put your people at ease. Help them understand how deductibles and cost-share are likely to affect their overall costs, as well as your contribution to their healthcare costs, with user-friendly visual presentation of important data. They'll be glad you did.

Customizable Plan Choice
Our API easily integrates into existing public and private exchange platforms, eBrokerage platforms, carrier websites, payroll, benefits and HR platforms, and decision-support tools for brokers, insurance marketing firms and insurance wholesalers. Or, take advantage of a fully built-out user interface that can be white-labeled for your organization. Winner of RWJF Plan Choice challenge

Predictive Analytics
Our data analytics model is powerful and flexible and can be fully customized to include unique and proprietary data sets, including claims data for self-funded employers and all payer claims databases. In addition, we can include lifestyle factors such as diet, exercise and participation in health and wellness programs to further customize our predictive analytics model for each individual.

Advanced Formulary
For many people, an expensive brand-name drug is their primary healthcare cost driver – and the primary factor in their health insurance decisions. The Clear Health Analytics advanced formulary allows people to compare plans on the basis of out-of-pocket prescription costs and total out-of-pocket costs by providing information on:
Prescription drug coverage
Any restrictions
Out-of-pocket costs on a monthly basis, before and after the deductible is met
The real annual cost of specific drugs for each available health plan, taking into account deductible and cost share
This robust functionality also is available as a stand-alone tool – customized for specific medications and including co-pay assistance. Winner of RWJF Rx Cost and Coverage challenge

Flexible, Integrated Deployment
Our Daizy solution is cloud-based and available as a fully-hosted web and mobile application or can be easily integrated into existing exchange platforms.
PRESCRIPTION FOR MORE INFORMED HEALTH PLAN DECISIONS
It's time for a better decision support solution. Want to see how Daizy will work for you?